>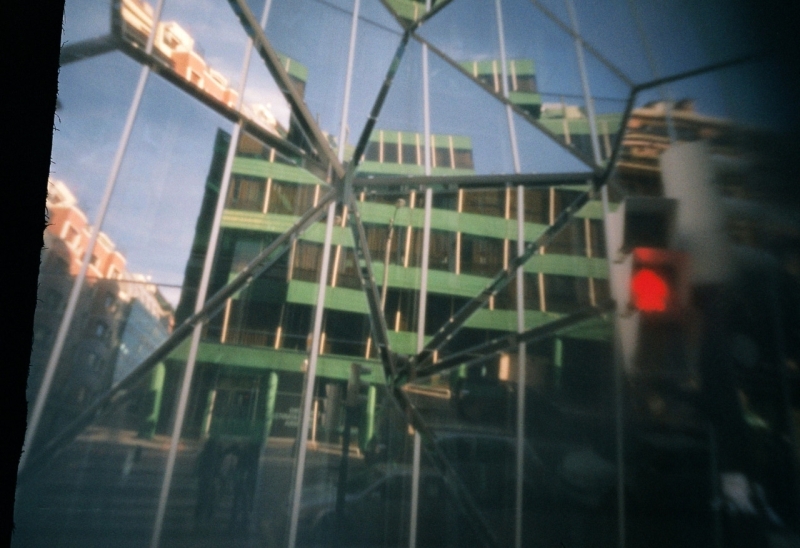 "Kamera Cyny (Projekt Cyny)"




Projeto Lá Tinha / LataTxo

Diego Marques Bastos Cunha (coordinator of the exhibition), Maitane Sarralde Ussia, José Maria Jacinto – Lisbona – Lisboa – Portugalia – Portugal





Projeto Lá Tinha / LataTxo

Is a Portuguese-Basque-Brazilian based collective.

Basically we show how to mount a pinhole camera made by reused sardine tins and beverage packages, empty photo film rolls and some others materials easily found at home. Then explain about how works an obscure camera and some simplified light behaves.

After this, take a photo route to learn all this concepts practicing as well some basic tricks like how to catch panoramic shots, double or triple exposures to let the creativity work by itself.

When it's possible, make some light-painting exercises and also construct a big scale obscure camera to people get inside and understand the magic of the light projection.

Began your activities on October 2013 at Lisbon, Portugal made some workshops and at 2015 extended to Bilbao made part of GetxoPhoto Festival. Late on 2016 made some more at all the Basque Country region (Arrigorriaga, Vitoria-Gasteiz, Donostia-San Sebastian) and in 2017 pass by Obidos back in Portugal. We have an archive of almost 800 photos from all those activities as well from another places where your authors and participant had passed by like Brazil.