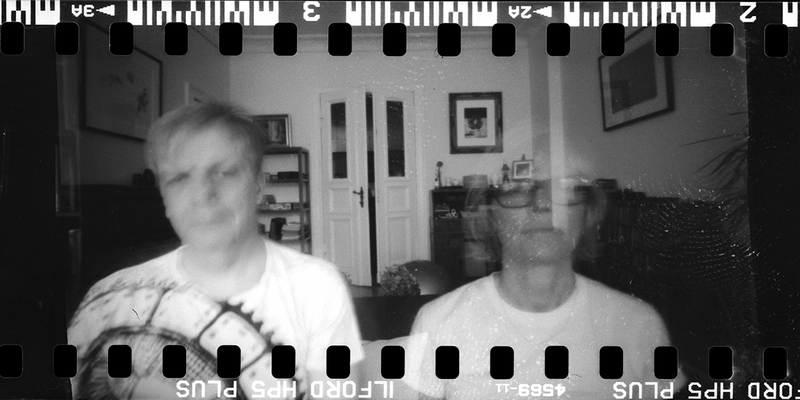 "PINHOLE PLANET PROXIMity PROJECT"




Matthias Hagemann

Berlin

Niemcy – Germany



CV Matthias Hagemann [1967, Berlin]
Matthias Hagemann is working as pinhole photographer since 1996. He displayed his works in Germany, France, Spain, Poland, US, China and Australia, is member of ep.contemporary Gallery Berlin, Germany. His experimental pinhole cameras range from small size Coke Cans, Shoe-box-sized tins, fridges and Camerickshaw tricycle up to complete rooms. Beside of pinhole photography, he creates experimental works with simple lens cameras from mid 20th century and any kind of optical tools. He further is offering Pinhole Photography workshops.


---



MATTHIAS HAGEMANN – PINHOLE PLANET PROXIMITY PROJECT



In March 2020 I had to cancel all my travel plans due to the pandemic. All the sudden I was forced to stay at home. That situation made me wonder how I can jump the new and harsh social distancing rules by the special skill of the pinhole photography. So the PINHOLE PLANET PROXIMITY PROJECT was born.
Starting during lockdown, I built about 70 small tin pinhole cameras, made two self portraits – the first at my home on a piece of B&W film and the second with a black background, sent them off in pairs and asked pinhole friends around the world to join in a double exposure, so I could visit each friend in the far away home and welcome all at my Berlin home, too.
In the sad times of the pandemic lockdown, I started many journeys as a privileged trace of light in a small tin box to Argentina and Japan, USA and Hongkong, Chile and Ukraine, Finland and Spain, Poland and Portugal and many other countries. I sum up a total of 32 destinies in 19 countries, and travel distance of about 100.000 kms in total. Some parcels have been easy to mail, others were almost impossible even to send out.
The results show encounters worldwide in still strange times when people sometimes even had no chance to see their own family. Some cameras got lost on the way in or out, others had suffered of fallen film after the bumpy transport. That's life.
None of the results is perfect, but the project intended to create joy and proximity, a positive spirit and a chance to meet in a totally unusual way with friends far away in unpredictable times.
On the double portraits there are fingerprints, weird light conditions, pinhole issues of all type, but the most important thing is: we all created hope, fun, community spirit and the chance to travel to places where we have never been or we were so happy about to return. And what can be more joyful in a pandemic than receiving a parcel with exposures from patient pinhole friends in so many different countries and feel the connection around the planet.

The following friends have participated in this project:
EUROPE:
Mnaucela Chrenstova, CZE - Tono Canadas, ESP/CH -Alfonso de Castro, ESP - Jesus Joglar, ESP - Joan Martinez Serres, ESP - Michel Claverie (L'instant Sténopé), FRA - Marie Noelle Leroy, FRA - Odile Letourmy, FRA - Tarja Trygg, FIN - Markus Kaesler, GER - georgia Krawiec, GER - Karen Stuke, GER - Ky Lewis, GB - Justin Quinnell, GB - Tina Rowe, GB - Danny Kalkhoven, NL - Barbara & Witold Englender, PL - Michalina Hendrys & Tomek Kowalczyk, PL - Kamil Myszkowski, PL - Krzysztof Szlapa, PL - Adelino Marques, PT - Igor Stepanitch, RUS - Peter Wiklund, SWE - Lena Källberg, SWE - Igor Belsky, UCR
NORTH AMERICA:
Guy Glorieux, CAN - Walter Crump, USA - Peter Donahoe, USA - Jesseca Ferguson, USA
SOUTH AMERICA
Kümei Kirschmann, ARG - Fernando Miranda, BOL - Luigi Brisso, CHL
ASIA:
Stanley Ng & Ceci Liu (Tofu), HK - Edward Levinson, JAP