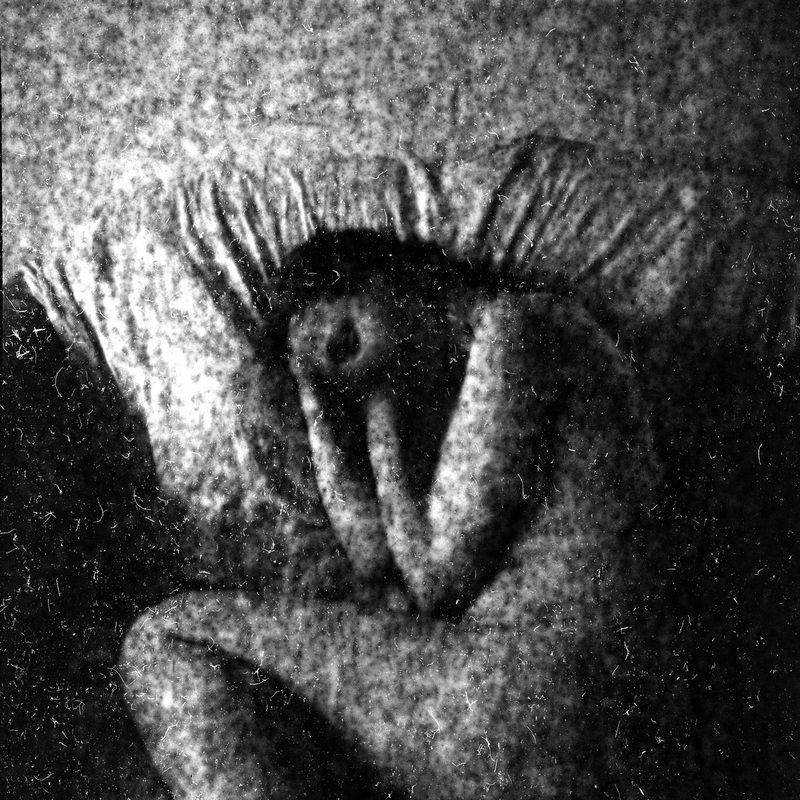 Z cyklu "ENIGMATIC WORLD OF SLEEPING TIGER"




Victor Senkov

Miñsk – Minsk

Bia³oruœ – Belarus



Victor Senkov was born in Mogilev, Belarus. Victor is an accomplished photographer, curator and member of the Belarusian Association of Photographers and Belarusian Union of Designers. Victor is interested in art photo, concept photography, alternative photography and printing. He has participated in more than thirty national and international exhibitions, and was recently nominated for the "National Prize for the Fine Arts 2019 – 2020" for the project "Memory Remains".
Victor organized and worked on more than fifteen national and international exhibitions and curatorial projects of photography and graphic art with government and private galleries and museums as a curator.
Victor lives and works in Minsk, Belarus.


---

Artist Bio
Victor Senkov was born in Mogilev, Belarus. Victor is an accomplished photographer, curator and member of the Belarusian Association of Photographers and Belarusian Union of Designers.
Victor is interested in art photo, concept photography, alternative photography and printing.
He has participated in more than thirty national and international exhibitions, and was recently nominated for the "National Prize for the Fine Arts 2019 – 2020" for the project "Memory Remains". Victor organized and worked on more than fifteen national and international exhibitions and curatorial projects of photography and graphic art with government and private galleries and museums as a curator. His prints are held in galleries in Slovenia, Ecuador and private collections in Australia, UK, New Zealand, USA, Germany, Denmark, Italy, Austria, Lithuania, France, Russia, Sweden, Belarus, Ukraine, Poland.
Victor lives and works in Minsk, Belarus.

Contact Victor
email: senkov.victor@gmail.com
phone: +375 33 3638828
Facebook: https://www.facebook.com/victor.senkov
Instagram: https://www.instagram.com/victor_senkov



Why & When Pinhole


I mostly used M Format cameras and was never interested in pinhole photography before. Once when I was in a trip my camera was stolen, when I returned home I ordered a new one, but for a month I had only an old "Lubitel" in my hands. I decided to make pinhole on its base. The idea was to use independent from the main glass waist level finder. It took about an hour to remove the glass, cut a plate from a can and make a hole with a needle and a hammer. I didn't make any calculations. It was the pure act of creation. I used different types of film, however, the most beautiful and interesting result in my opinion was shown by vintage 30 years old soviet "Svema". The formula was found: the worse film – the better result. The broken structure of an old film separates the image from the reality, making us forget about the time. I've used pinhole for fifteen years already and still it surprises me and gives pleasure.

CV

EXHIBITIONS:
2021
"The curious observations of color opacity", group exhibition. Curator Julia Protas.
17.02 – 10.03, Mastactva Gallery, Nezavisimosti, 12, Minsk, Belarus

2020
"Help!" from the series. Eight annual Somerville Toy Camera Festival, group exhibition.
04.11 opened, Jones Gallery, Franson Gallery, Somerville, Massachusetts, USA

"Memory Remains" series. Belarusian Triennale of Contemporary Arts, National Prize for the Fine Arts 2019 – 2020, group exhibition.
11.07 – 07.08, Palace of Arts, Kozlova, 3, Minsk, Belarus
"Help!" series, group exhibition "Graphics. Years 2017 - 2019", organized by the section "Graphics", Belarus union of artists.
25.03 – 15.04, Grodno Exhibition Hall, Azeshka, 38, Grodno, Belarus
"Help!" series, group exhibition "Graphic arts of the year 2019", organized by the section "Graphics", Belarus union of artists.
21.02 – 15.03, Art gallery, Streletskaya, 4A-4, Polotsk, Belarus

2019
"Help!" series, group exhibition "Graphic arts of the year 2019" organized by the section "Graphics", Belarus union of artists.
15.11 – 20.12, art gallery M. Savitsky, Minsk, pl. Liberty,15, Minsk, Belarus
"Transformation", solo exhibition in collaboration with Margarita Senkova (Italy) – video-art, Antonio Bozzi aka Shaven (Italy) – original soundtrack.
12.07 – 30.08, Gallery of the Museum of the History of Belarusian Cinema, Minsk, Belarus
"Transformation", solo exhibition in collaboration with Margarita Senkova (Italy) – video-art, Antonio Bozzi aka Shaven (Italy) – original soundtrack.
17.05 – 13.06, DK GALLERY, Minsk, Belarus
"TRAUMA", series. "PlayIn' Classics", international project. The second exhibition – "Nuances". 27.03 – 15.04, "Galerja 555", Vilnius, Lithuania
"TRAUMA", series. "PlayIn' Classics", international project. The second exhibition – "Nuances".
13.02 – 10.01, Gallery of the Museum of the History of Belarusian Cinema, Minsk, Belarus

2018 "Nymphs and Other Goddesses", series. Vilnius – Minsk, Festival of Analogue Photography.
23.11 – 08.12, National Center of Modern Arts / "Artel Gallery", Minsk, Belarus
"Nymphs and Other Goddesses", series. Vilnius Festival of Analogue Photography and Cinema.
30.08 – 30.09, "SHCH/SC Galerija", Vilnius, Lithuania
"Herbarium. Forgotten Leaves", series. Festival of Contemporary Art "Art – Minsk".
"Monochrome", photography and graphics exhibition.
18.04 – 20.05, BLIQUE Gallery, Minsk, Belarus
"Dream", solo exhibition.
23.02 – 24.03, Knizhnaya Shafa art space, Minsk, Belarus
"Black Bible", triptych. "Special Photography", exhibition project.
23.01 – 18.02, Gallery of the Museum of the History of Belarusian Cinema, Minsk, Belarus

2017
"Herbarium. Forgotten Leaves", series. "AFTER WORK ART 2", analogue photography exhibition.
26.10 – 06.12, Kaiserslautern, Germany

2016
"Youth", photograph. Exhibition winner, 3-rd prize of the II International Photography Biennial of Guayaquil, a competition organized by the Luis A. Noboa Naranjo Museum.
27.04 – 31.05, Luis A. Noboa Naranjo Museum. Guayaquil, Ecuador
"Help!", series. "Off Photo" photo festival, "The Art of Pinhole Photography", international exhibition.
12.10 – 06.11 Heidelberg Hebel Halle, Heidelberg, Germany
"La Grande Madre", international exhibition project.
07.08 – 30.10, Castello Angioino Aragonese, Agropoli, Salerno, Italy
"Self-Portraits", series. "PlayIn' Classics", international project. The first exhibition – "Human".
17.05 – 10.06, Kalnas Gallery. Uzupis Art Incubator, Vilnius, Lithuania
"Self-Portraits", series. "PlayIn' Classics", international project. The first exhibition – "Human".
12.01 – 31.01, Gallery of the Museum of the History of Belarusian Cinema, Minsk, Belarus

2015
"Memento Mori", series. Baltic Photo Biennale, the 7-th International Festival FOTOMANIA – 2015. April – May, Kaliningrad, Russia
"Hours", exhibition. Project by Victor Senkov (Belarus) and Kaja Brezochnik (Slovenia). Curator Jernej Kozar, GRSU.
10.04 – 12.07, Ravne Gallery, Ravne, Slovenia
"The Protagonist's Dreams", series. "Steps", project.
27.03 – 10.04, "University of Culture" Gallery, Palace of the Republic, Minsk, Belarus

2014
"Exotic Girls and Fruits", series. "Anatomy 2", international curator's project by Dzina Danilovich.
June, National Center of Modern Arts, Minsk, Belarus
"Exotic Girls and Fruits", series. "Anatomy 2", international curator's project by Dzina Danilovich.
April, Marc Chagall Center of Modern Arts, Vitebsk, Belarus

2013
"Random Contacts by Victor Senkov", series. "Dialogues", series. "Odd Disappearance", installation. "I'm an Artist", series and video-art. "Graphic Experiment" project.
22.07 – 22.12 National Center of Modern Arts, Minsk, Belarus
"Rus Art Photo – 2013", The First International Photo Festival, Suzdal, Russia
"Cropfactor" series. Baltic Photo Biennale, the 6th International Festival FOTOMANIA – 2013. Kaliningrad, Russia

2012 "The Sea" series, happening. "Heroes of Our Time" curator's project by Tatiana Striga. The First Belarusian Triennale of Contemporary Arts.
23.11 – 09.12, BelExpo, Minsk, Belarus
"Pinhole – Practice", international exhibition-rehearsal organized by the Society of Lovers of Pinhole Photography.
02.11 – 17.11, St. Petersburgh, Russia
"Metamorphosis 2", photograph. Exhibition winner, second prize in Silverprint Pinhole Competition, supported by Black & White Photography Magazine.
25.06 – 27.08, London, UK

2011 "Family Album" solo exhibition.
08.03 – 22.04, Exhibition Halls in Brownlow, Lurgan, Portadown, Northern Ireland, UK

2010 "COZMOGONIZM", Festival of Experimental Art "DACH-ZACH XI – MAGEIA CEREBRUM", Palace of Arts, Kozlova, 3, Minsk, Belarus

SCREENING:
"Grand Resort" series.
11.09.2020, Nida OFF 2020, Nida, Lithuania.
"Transformation" project.
12.09.2019, Nida OFF 2019, Nida, Lithuania.
"Isolation", analog slide show, performance in collaboration with Vaibai Ore (Darius Jurevièius, Vadimas Korotaev) Lithuania).
06, 09, Festival of Analogue Photography and Cinema, Vilnius, Lithuania

ARTIST RESIDENCIES:
2015 – artist residence at Ravne Gallery.
10.04 – 05.05, Ravne, Slovenia

PUBLICATIONS:
2020 - Triennale of Contemporary Art, Belarus
2016 - "La Grande Madre", Italy
2016 - "The f/D Book of Pinhole", USA
2015 - "Fotomania - 2015", Russia
2015 - "Hours". GRCU, Slovenia
2013 - "Fotomania - 2013", Russia
2013 - "Blur Magazine", #29
2013 - "Trees", limited edition artist's calendar of pinhole photography, Belarus
2012 - Minsk Triennale of Contemporary Art, Belarus
2008 - "?y Belarus", Belarus

CURATORIAL PROJECTS:

2020
"Live Sound", Ramunas Danisevicius (Lithuania) solo exhibition. Curator.
13.03 – 12.04, Gallery of the Museum of the History of Belarusian Cinema, Minsk, Belarus
"UNOVIS P.S.", exhibition project of the graphic design faculty, Belarusian academy of arts. Organizer. Curator's group: Anna Melnikova, Juri Toreev.
23.01 – 18.02, Gallery of the Museum of the History of Belarusian Cinema, Minsk, Belarus
"The Light", Aleksandr Primak (Ukraine) solo exhibition. Curator.
09.01 – 02.02, Gallery of the Museum of the History of Belarusian Cinema, Minsk, Belarus

2019
"PlayIn' Classics", international project. The second exhibition – "Nuances". Concept, curator. Group of curators from Lithuania: Ramunas Danisevicius and Inga Dinga.
27.03 – 15.04, "Galerja 555", Vilnius, Lithuania
"PlayIn' Classics", international project. The second exhibition – "Nuances". Concept, curator.
13.02 – 10.01, Gallery of the Museum of the History of Belarusian Cinema, Minsk, Belarus

2018
Vilnius – Minsk, Festival of Analogue Photography. Curator. Curator from Lithuania Andrei Antonau.
23.11 – 08.12, National Center of Modern Arts / "Artel Gallery", Minsk, Belarus
"Monochrome", photography and graphics exhibition. Concept. Curator's group: Victor Senkov, Sergey Mikhalenko. "Art – Minsk" the festival of Contemporary Art.
18.04 – 20.05, BLIQUE Gallery, Minsk, Belarus
"Living in Time", Ramunas Danisevicius (Lithuania) solo exhibition. Curator.
01.03 – 18.03, Gallery of the Museum of the History of Belarusian Cinema, Minsk, Belarus
"Special Photography", exhibition project. Concept. Curator's group: Victor Senkov, Sergey Mikhalenko.
23.01 – 18.02, Gallery of the Museum of the History of Belarusian Cinema, Minsk, Belarus

2017
"Minsk Photo Weekend", the first original photography sales exhibition. Curator's group: Victor Senkov, Sergey Mikhalenko.
23.12 – 27.12, BLIQUE Gallery, Minsk, Belarus
"Press Photo of Lithuania. 15 years" in Belarus. Curator.
15.09 – 22.10, Gallery of the Museum of the History of Belarusian Cinema, Minsk, Belarus

2016
"Sketches", Sergei Kurilo solo exhibition. Curator.
09.08 – 09.09, Gallery of Ethno Center "Ragna", Minsk, Belarus
"Flashback", international exhibition of tattoo flashes. Concept, curator.
21.06 – 13.07, Gallery of Ethno Center "Ragna", Minsk, Belarus
"PlayIn' Classics", international project. The first exhibition – "Human". Concept, curator. Group of curators from Lithuania: Ramunas Danisevicius and Inga Dinga.
17.05 – 10.06, Kalnas gallery. Uzupis Art Incubator, Vilnius, Lithuania
"Return", Stojan Brezocnik (Slovenia) solo exhibition of graphics. Organizer.
19.04 – 8.05, Gallery of the Museum of the History of Belarusian Cinema, Minsk, Belarus
"PlayIn' Classics", international project. The first exhibition – "Human". Concept. Curator's group: Victor Senkov, Natalia Patorskaia.
12.01 – 31.01, Gallery of the Museum of the History of Belarusian Cinema, Minsk, Belarus