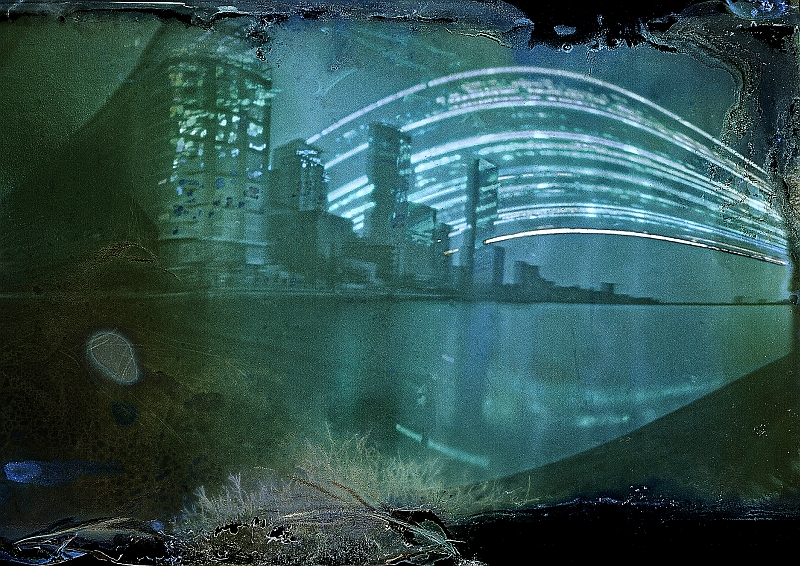 Z cyklu "Chasing the Sun"




Olga Suchanova

Londyn – London

Wielka Brytania – UK



I am a Slovakian emerging visual artist and curator, living and working in London. Through my journeys, I am inspired by the nature, properties of matter and energy; and quantum mysticism, which are translated into the light, colour, pattern and form with the use of experimental photography, printmaking and painting. In my work, I am questioning the concept of space, time, illusion and reality.

I have exhibited at OFFO 2019 with the London Alternative Photography Collective.

In 2020 I was shortlisted for the Astronomy Photographer of the Year with the Solargraph exposed for 3 months at my art residency in Spain. This year I was shortlisted for the Astronomy Photographer of the Year 2021.
2016 - 2018. MA Art and Science. University of the Arts. Central Saint Martins. London. UK.
2011 - 2015. BA (hons) in Photography. University of Westminster. London. UK.
2009 - 2011. BTEC HND in Photography. City of Westminster College. London. UK.



---

"Chasing the Sun"

For the ongoing project "Chasing the Sun" I expose hand made cameras from one day to few years. I condense time and space with the lens less photographic technique called Solargraphy. The image submitted was exposed for 3 month on the river Thames facing Canary Wharf in London from the Winter Solstice 2020 to the Spring Equinox 2021 as the outcome from my art science virtual residency "Watching the Sun" in collaboration with the Mayes Creative and the Royal Astronomical Society.